my passion and love for my dogs and wreath design, led me to choosing my business name Wet Nose and Bows
I love the change of seasons. Warm weather, bright sunny days,  and new growth inspire my Spring and Summer pieces. Yet,  Christmas Wreaths are my favorite. I am drawn to swirls and curls of cascading ribbon, glitter everything, specialty ornaments, and unique one of a kind embellishments. Christmas for me is all about the spirit of the season, and the magic of believing.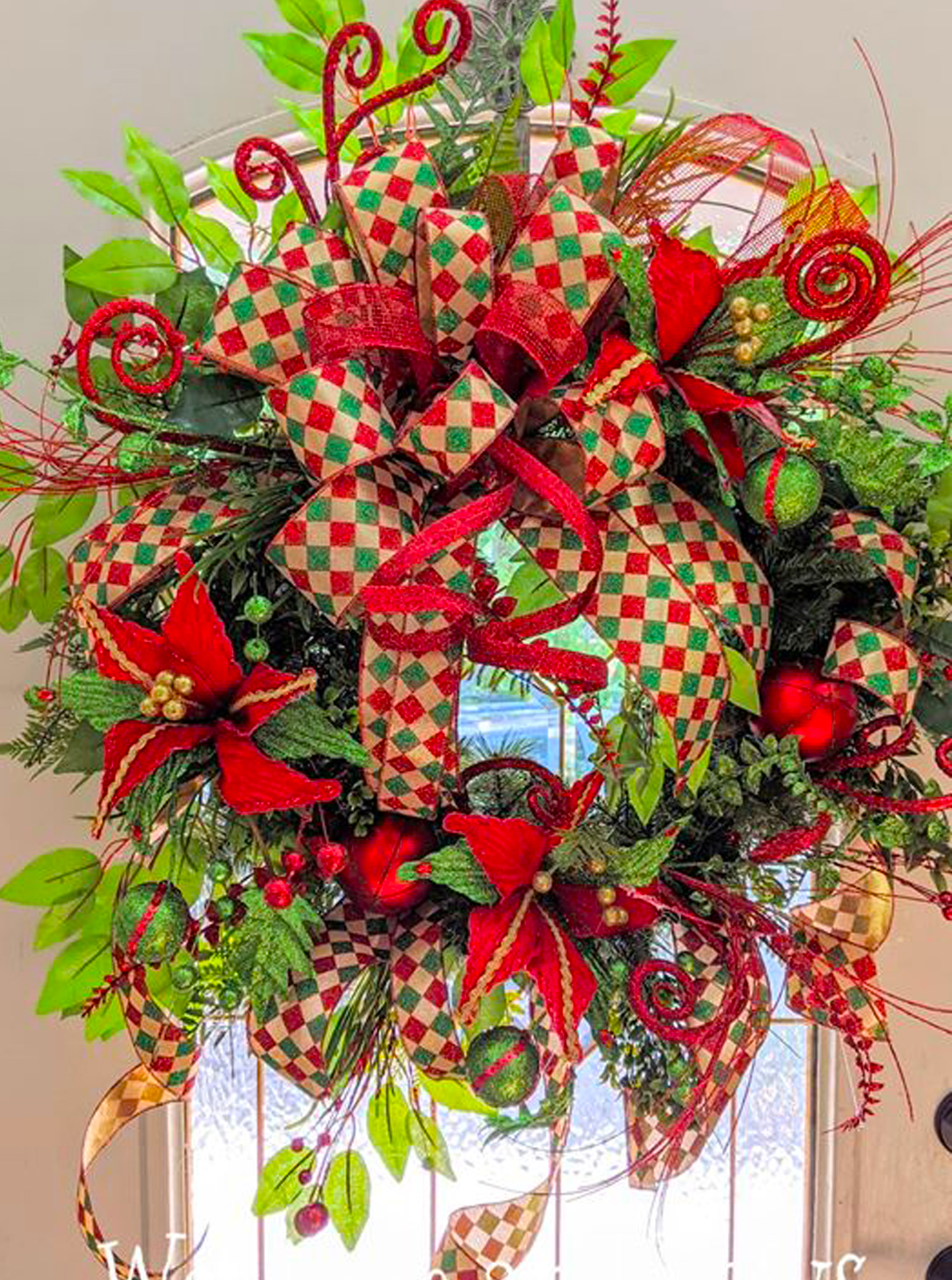 Red and Gold Harlequin Christmas Wreath
One of my favorite designs for Christmas includes lots of glittery ribbon, velvet poinsettias and holiday ornaments.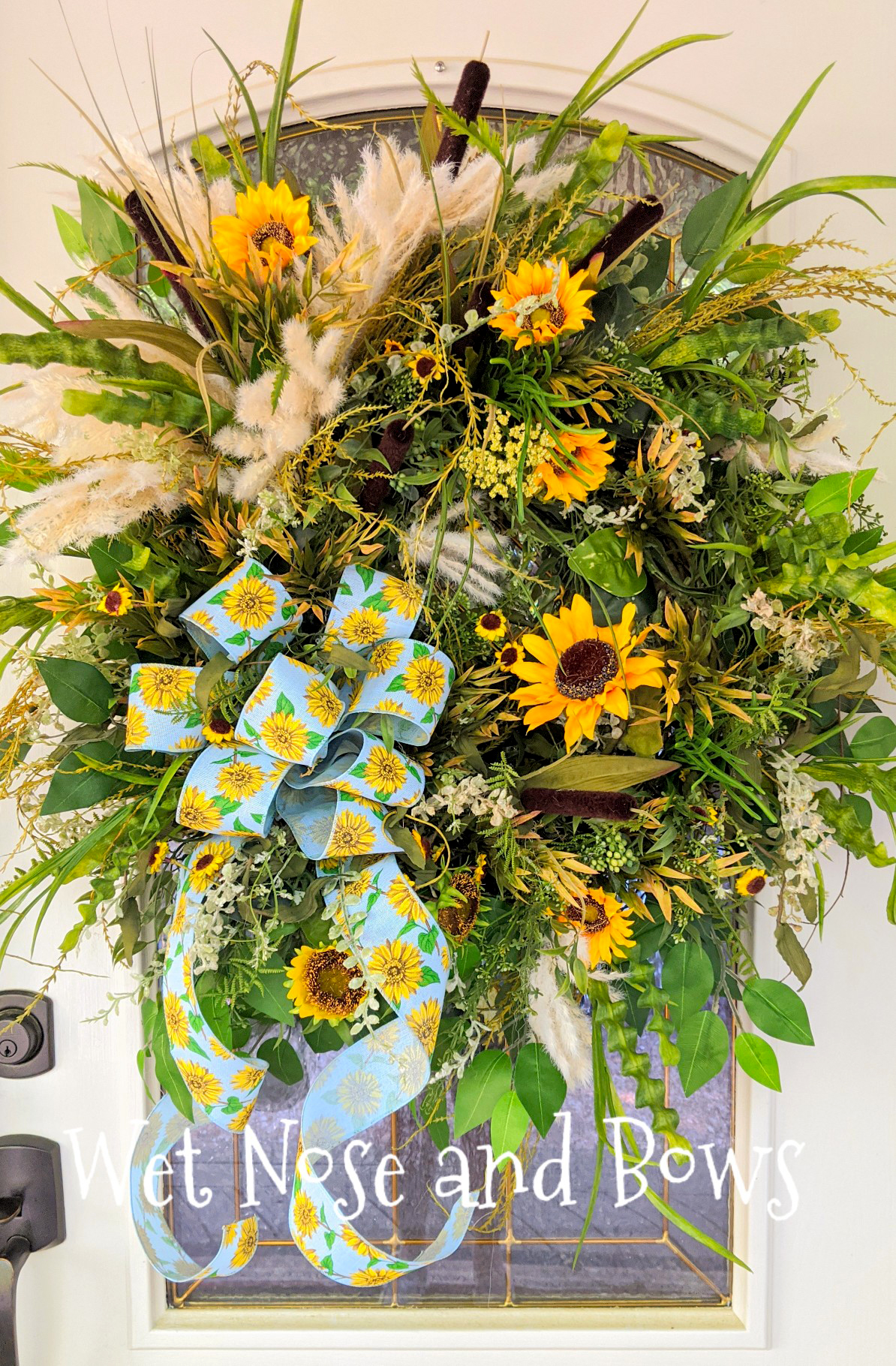 Coastal Sunflower Wreath
I chose this design because when I think of Coastal I see tall grasses, sea weed, cattails, and Pompas Grass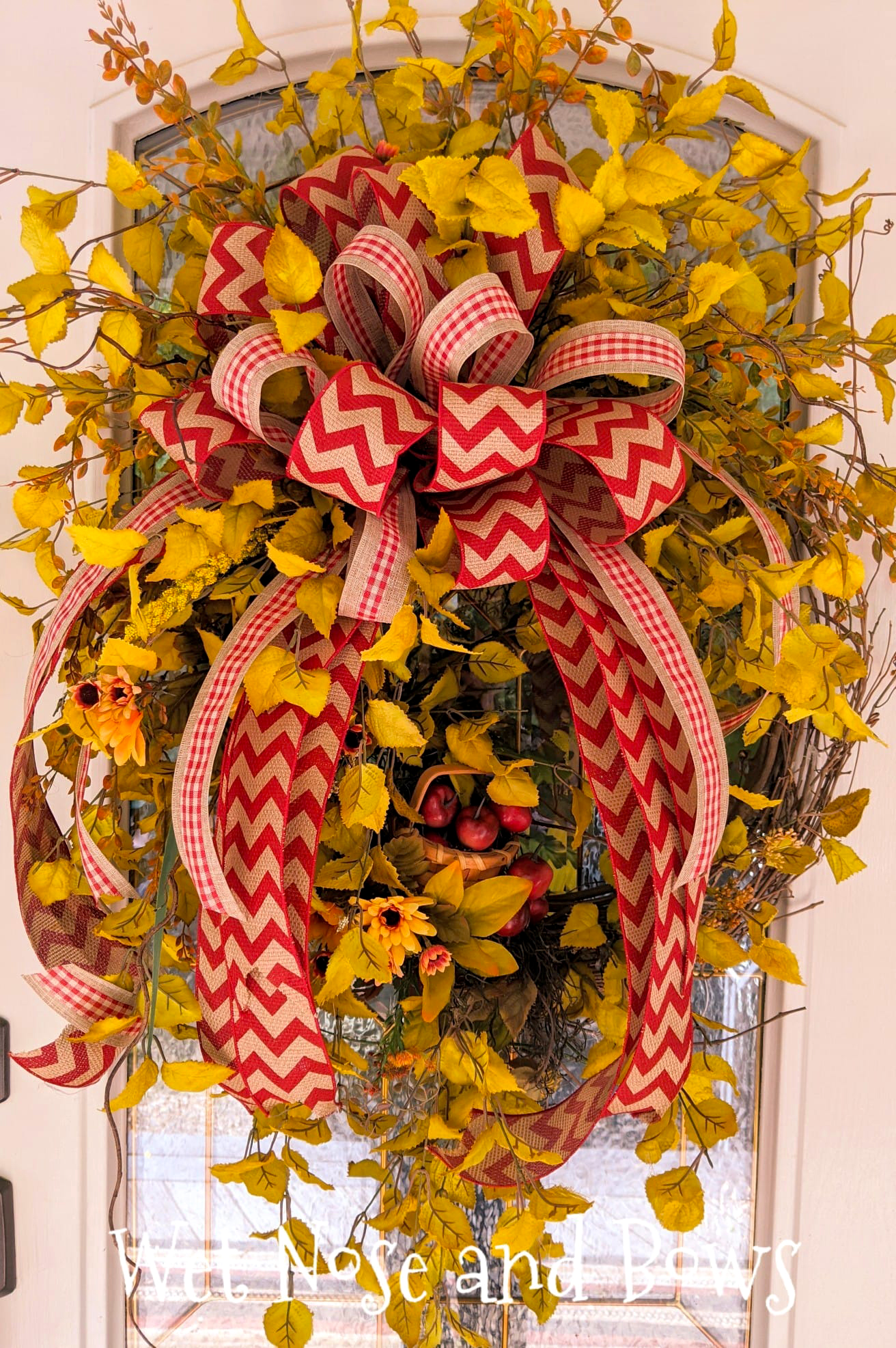 Indian Summer Fall Wreath
This red Chevron ribbon reminded me of Indian summer. This  piece is cascading with beautiful silk Birch leaves.
I always encourage people to find those things that  inspire them the most. Inspirations are the key to creativity. So, whether you want to purchase one of my wreaths or become a student, I hope to inspire your creativity also!
Spring Wreaths
A Spring/Summer Beauty. Fuschia polka dot ribbon, cascades through pink Peonies, button mums, and azaleas.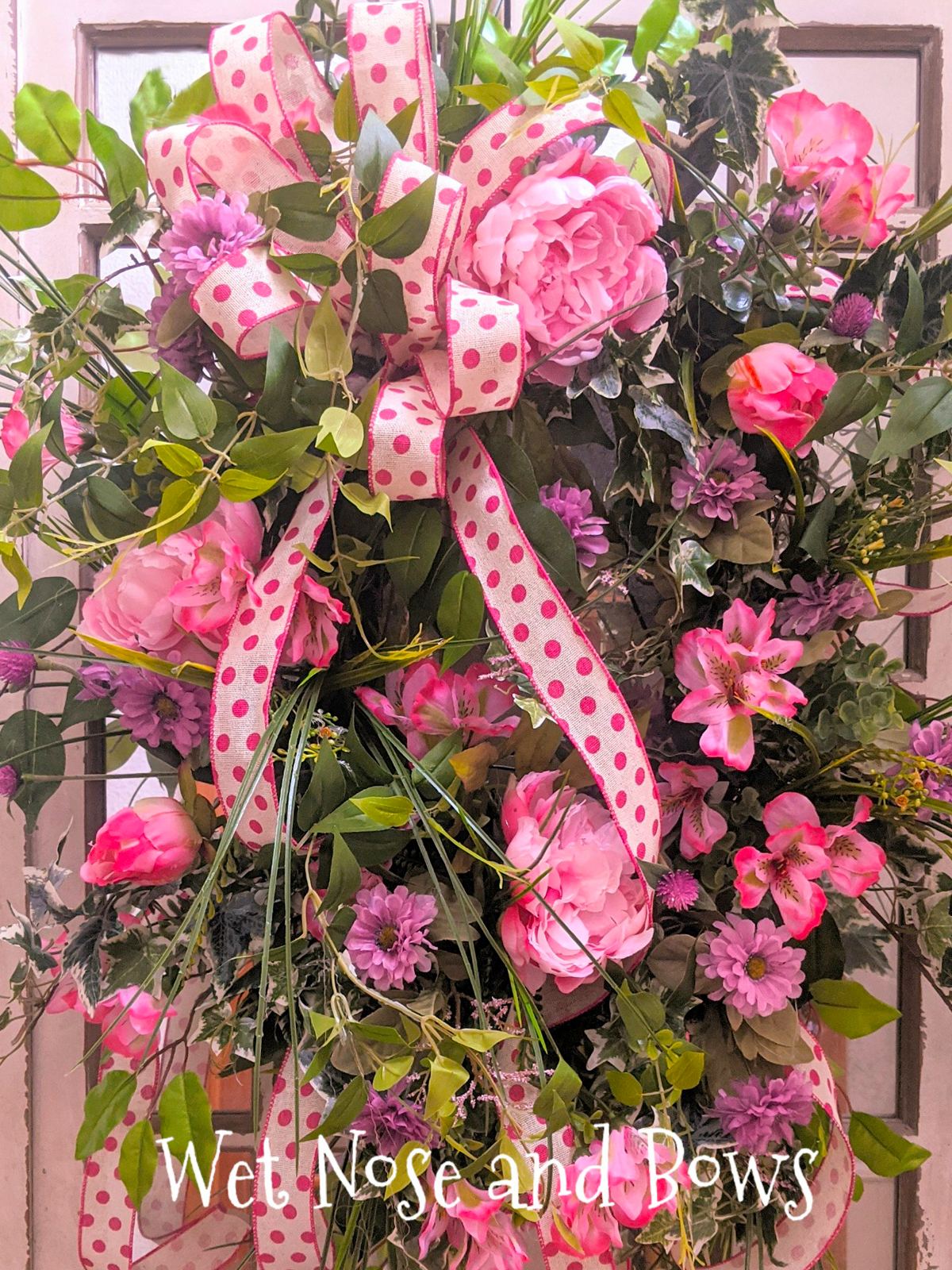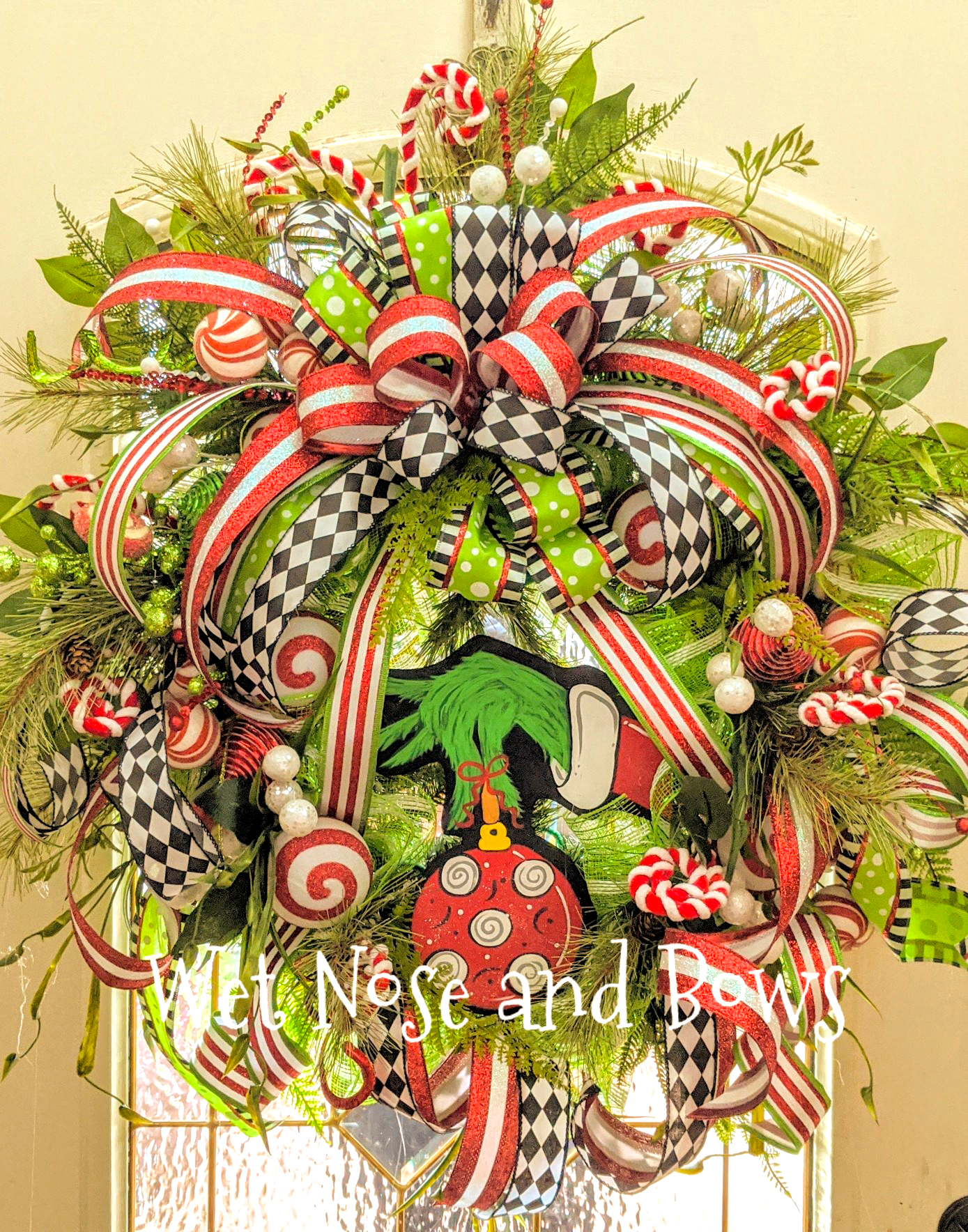 Christmas Wreaths
Christmas is my favorite time of year.  This whimmsical piece will bring out the little kid in all of us.
Year Round Wreaths
This farmhouse piece lends itself to year round. Full of hydrangeas, tea roses, and magnolias.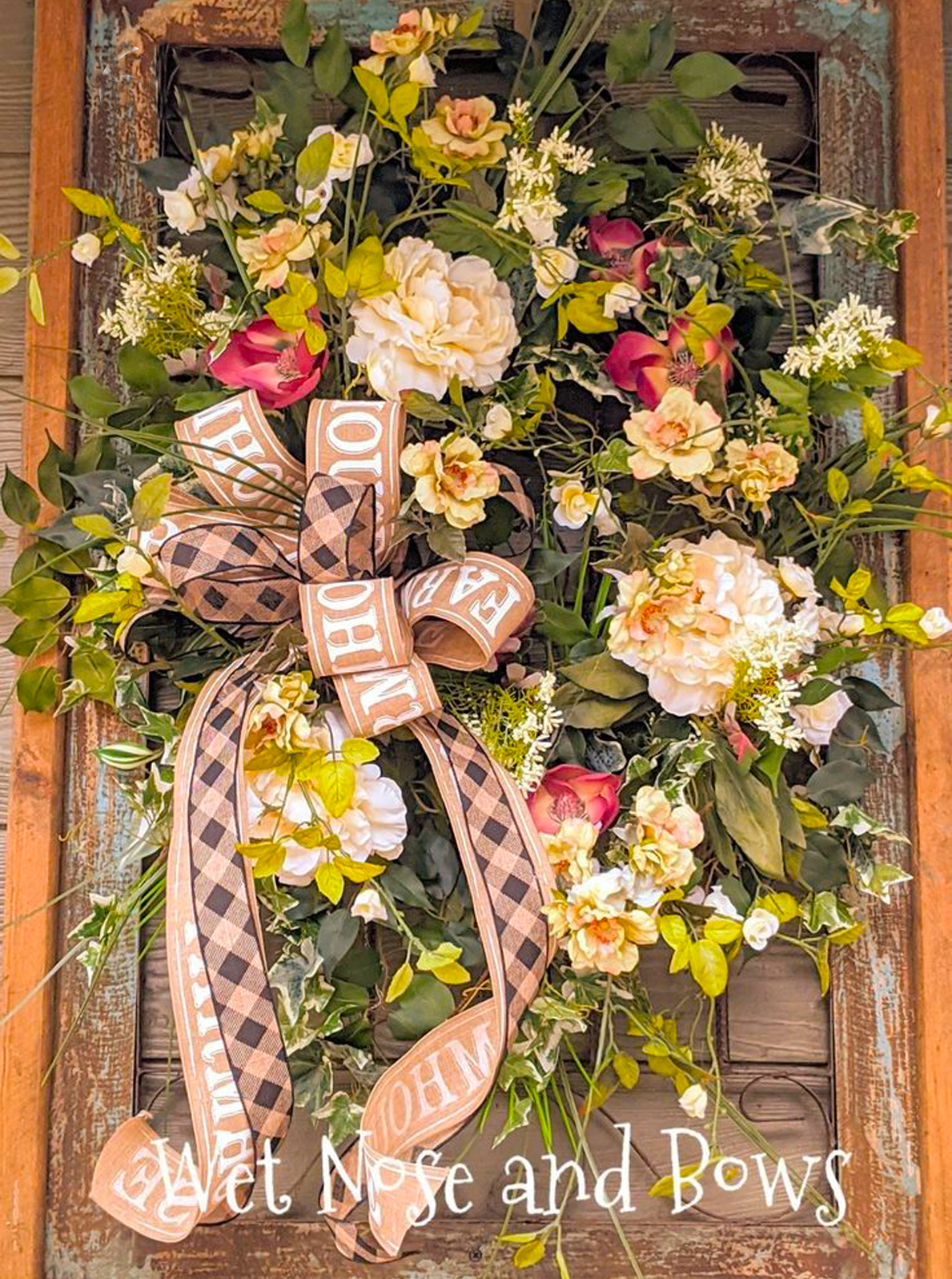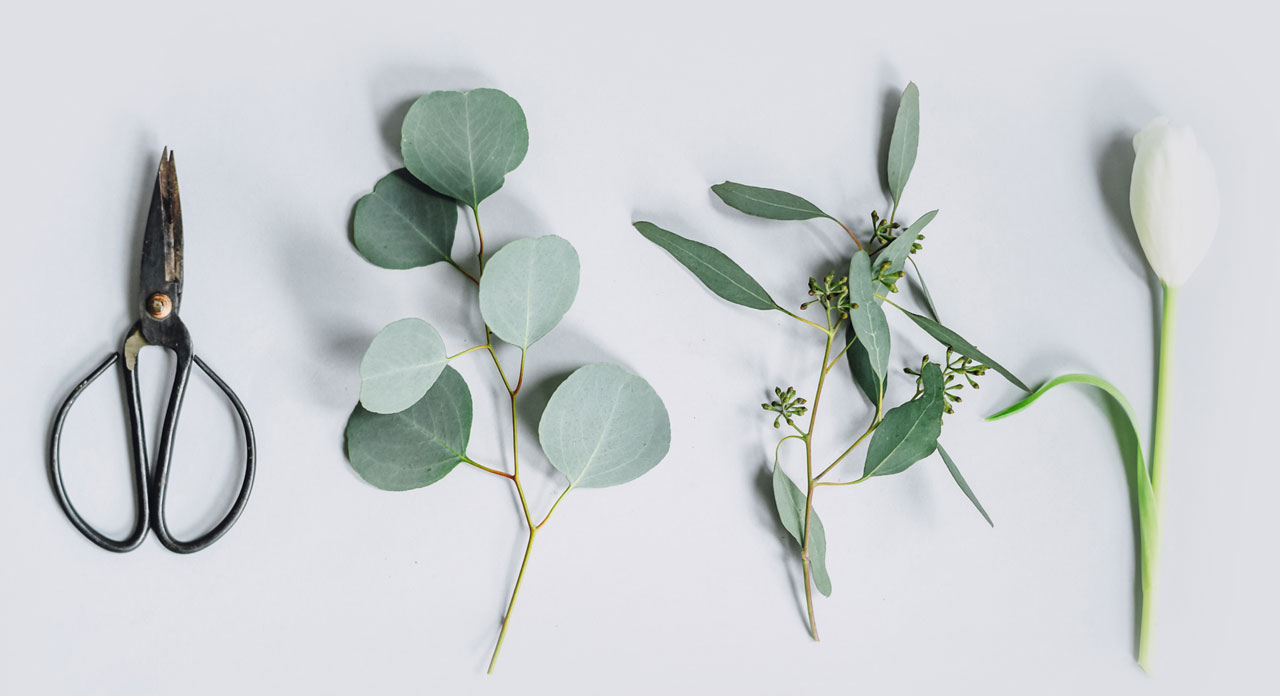 Once you have had a chance to explore my galleries. Use the space below to let me know what has inspired you. 
We ship all over the Country!